Incoming Leaders
Conference Membership
Serving Together
Many of the Elders within the Free Methodist Church (FMC) serve as husband and wife teams. Kate and Leif Wallace Nunneley were ordained together at Annual Conference 2021.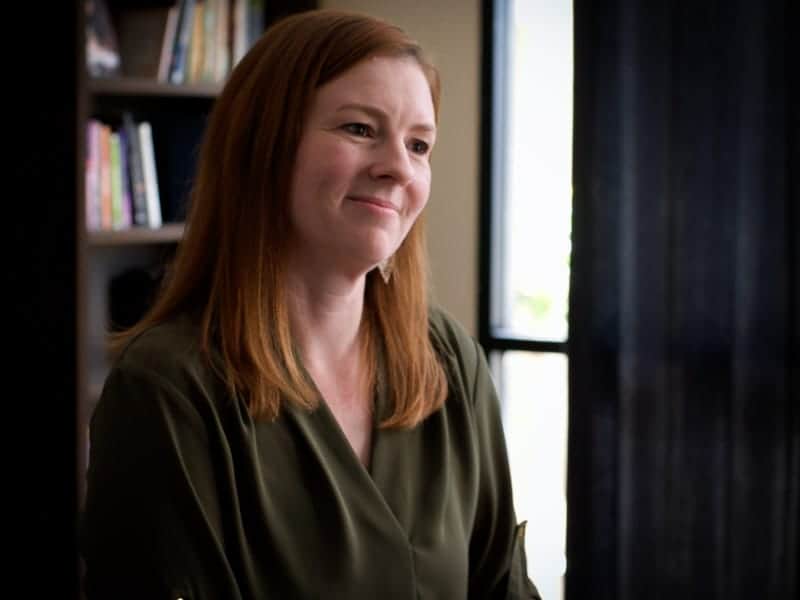 I came to know Jesus at a young age, and am so grateful for the gift of a childhood that was heavily influenced by Christian values, along with a deep love and reverence for the Church. During my teenage years, Jesus became undeniably real to me as I continued to grow in my faith, obedience and commitment to living in step with Him. In all the years since, through highs and lows, I have sensed His Presence by my side and am grateful for the promise that I am never alone.
How did the Spirit guide you to your current ministry and what has God called you to do through your ministry?
I have always been involved with church in some way, but as a teenage girl I remember facing a pivotal crossroads in life, with a choice between Marketplace or Ministry.
After 2 years at Bible College, with newly added roles of wife and mother, I found myself immigrating to America with the hope that God would still use this Aussie girl, even in a strange and foreign land. The years since then have been incredibly formative, as I learned more about who I am, who God has graced me to be, and what calling looks like. I've wrestled through the questions of when, why and how, particularly as a female leader, and come out the other side even more confident in the goodness of God and determined to serve Him well.
One of the opportunities that I've been given to serve has been through various roles at my local church, Cucamonga Christian Fellowship. I started as volunteer with the young adults in 2008, was hired for a few hours a week in admin in 2010 and every day since, been gifted the opportunity to learn and grow in all aspects of Ministry under incredible Pastors, Mentors and friends. I love the Church, and I am excited and humbled to see how God will use any gifts that He has given me to communicate and advance his love, grace, wisdom and excellence through the Body of Christ.
How did you come to first be involved with the Free Methodist Church and why have you chosen to continue your ministry in the Free Methodist Church?
My husband began attending CCF, a Free Methodist Church when he was just a teenager, and part of our decision to move to California was to serve at this local church. Before arriving, I was completely unaware of the vast number of denominations within the United States, and the wide variety of beliefs that set them all apart. I was so grateful to discover that the church we retuned to, part of the Free Methodist Denomination, also held in high regard many of the beliefs and values that I was raised to know and love. I come from a long line of Methodist Ministers, so both the emphasis on holiness and the foundation on Wesleyan Theology are near and dear to my heart.
Truth, Justice and Equality are also incredibly important to me, and I am so blessed by the fact that the Free Methodist Church continually seeks to "practice what we preach" in these areas. This denomination has become home and family to me. It is very good to belong.