Incoming Leaders
Conference Membership
Serving Together
Many of the Elders within the Free Methodist Church (FMC) serve as husband and wife teams. Kate and Leif Wallace Nunneley were ordained together at Annual Conference 2021.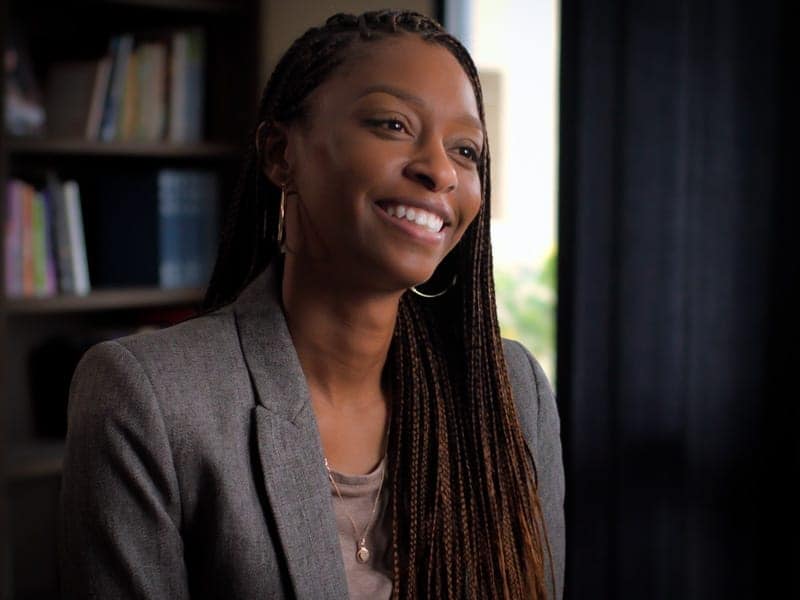 I grew up in a Christian home and first experienced God in Sunday School and singing Gospel Music. My first church laid a solid foundation of prayer, Scripture, and Worship. I had amazing Sunday school teachers who loved us well, and filled gaps for our families. I asked one of my Sunday school teachers, Mary Stevens, to be my God-Mother because I was so impressed with her example of love, encouragement, prayer, and godly living.
From that point on, I desired to serve the church in my youth. As I continued my faith journey in undergrad, I felt my initial call to teaching/pastoral ministry. As I read the Great Commission, I heard a still voice say "Ta'Tyana" as I read "Go therefore and make disciples of all nations." Since that day in my dorm room, I committed myself to teaching and leading others to the Gospel of Christ.
How did the Spirit guide you to your current ministry and what has God called you to do through your ministry?
I've served in ministry since 2004. Ministry began in my freshman dorm room at Oregon State University, where I played softball and led Champions for Christ, a Bible study for Christian Athletes. Prior to Azusa Pacific University, I served as Director of Ministries for the Fellowship of Christian Athletes in Los Angeles. I've served at APU since 2016, and love the opportunity to impact young adults and future generations for Christ.
I believe God has sent me to APU and the Free Methodist Church for such a time as this. The experiential opportunities I've gained through sports, world travel, and leading in secular spaces have provided so many valuable lessons that have helped to prepare me for ministry today.
In this season I believe God is calling me to help others see the character of God. God is trustworthy and truly has our best interest in mind. God's established standards, guidance, boundaries, and commands are all for our good. "No good thing does God withhold from those whose walk is blameless."
How did you come to first be involved with the Free Methodist Church and why have you chosen to continue your ministry in the Free Methodist Church?
I first learned of the Free Methodist church while serving at APU. Several of my colleagues are ordained through FMCSC. I've learned more about the tradition and history of FMCUSA through friendship and leadership, and while in a season of transition- the Free Methodist Church is where I began to explore. Our family has become members of Light and Life West in Long Beach, and we are excited to continue to grow in relationships with Christ and this congregation.