Incoming Leaders
Conference Membership
Serving Together
Many of the Elders within the Free Methodist Church (FMC) serve as husband and wife teams. Kate and Leif Wallace Nunneley were ordained together at Annual Conference 2021.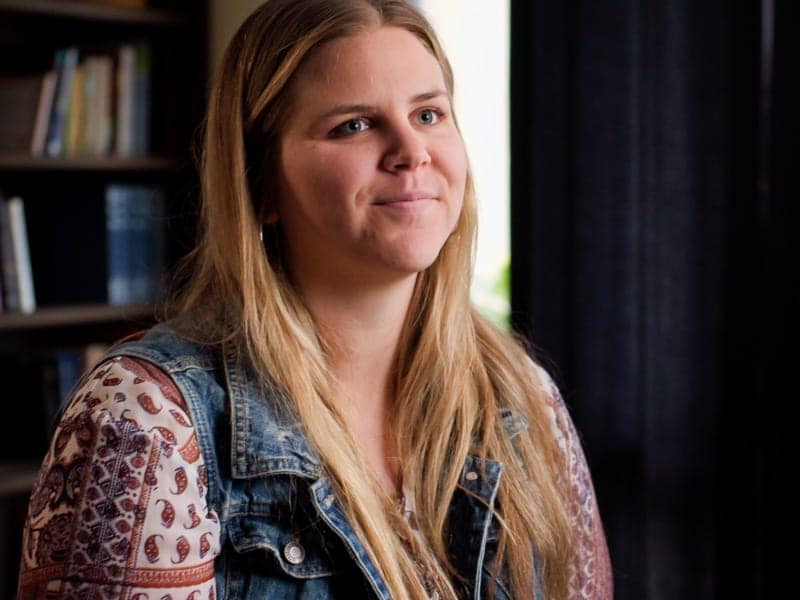 I grew up in a wonderful Christian home and was blessed to know Jesus my entire life! I am incredibly thankful for parents who loved Jesus passionately and modeled faithful obedience to Him. I would say my faith really became my own and not my parents during my freshman year of college.
How did the Spirit guide you to your current ministry and what has God called you to do through your ministry?
God gave me a love and passion for Lake Elsinore and its people and got me connected to Brett (my now husband) and our mutual friend Ryan, and together we dreamed and launched the Dream Center Lake Elsinore in 2014. God had been forming the vision in Brett's heart for some time to plant a Dream Center in Lake Elsinore, and when he shared it with Ryan and I my heart leapt out of my body! I knew that helping to plant this missional expression of the Church was what I was supposed to do. I felt it was what God had created and prepared me for.
Through my ministry I believe God has purposed me to help people walk into the fullness God has intended for them. I want to see the light go on in people's eyes when the realize and experience the incredible peace and power of Christ. I have a passion to call others to wholistic healing of body, mind, soul, and spirit. Jesus' gospel is wholistic, so let's get people healed in every part of who they are! God has gifted me with strengths in Pastoral Care such as empathy and discernment which I feel honored to be able to use to encourage, bless, and exhort those I serve as I journey with them.
How did you come to first be involved with the Free Methodist Church and why have you chosen to continue your ministry in the Free Methodist Church?
I had a professor recommend me for a summer internship with the Free Methodist Church through the Center for Transformational Leadership at Azusa Pacific University. When I had my interview with Kelly Soifer I could not believe a denomination this incredible actually existed! Like so many others, I felt like I had always been a Free Methodist but just didn't know it! I spent the summer internship at Lamb's Fellowship in Lake Elsinore and it's there I caught a vision and passion for the city and its people… the rest is history!
I've chosen to continue with the Free Methodist Church for a few reasons. First of all, I love the "extreme balance" of the Via Media (the middle way) we both preach and practice. We are able to hold the tension just like I see Jesus doing. For example, we refuse to let go of truth and at the same time, we refuse to let go of love. It causes the Free Methodist Church to practice incredible compassion and love while still calling people into life-giving holiness. The mix of these is what brings healing. This kind of thought & practice is not one I see as often or as clearly as with the FMC.
I also love the FMC focus on freedom for women. I think this is such an important issue that affects the dignity, efficacy, and integrity of the Church. And as a woman called into pastoral ministry, I do not want to spend my time and energy earning a job or a seat at the table when I could be walking fully in the calling God gave me. The Free Methodist Church gives the the grace and freedom to dive headlong into God's purposes for me–no need to convince or fight. What an incredible blessing!
One more reason why I've chosen the FMC is because of the community and accountability it offers. I have never met a more wonderful group of people than my FMC family. I learn from, am encouraged, and am challenged from our community of leaders. I think there's incredible safety in having accountability and I honored to be able to submit to the leaders and processes that have so thoughtfully & prayerfully been put in place. It's good to belong!