Incoming Leaders
Conference Membership
Serving Together
Many of the Elders within the Free Methodist Church (FMC) serve as husband and wife teams. Kate and Leif Wallace Nunneley were ordained together at Annual Conference 2021.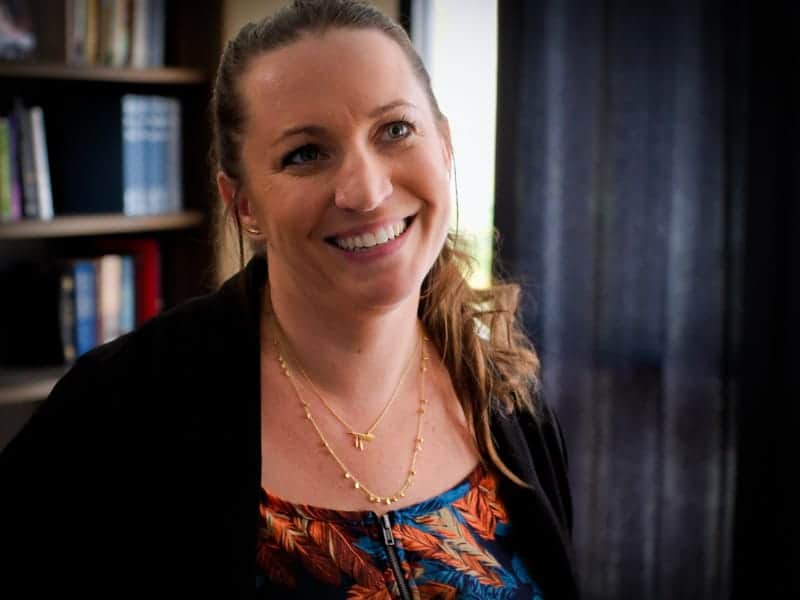 I grew up as a Pastor's kid and so God was always in my life from the very beginning. My journey to choosing Christ personally evolved over the years as I grew up, with key moments in junior high being a highlight in that choice. It was there I decided to get baptized and really started to live out my faith personally.
How did the Spirit guide you to your current ministry and what has God called you to do through your ministry?
I knew I was called to ministry at an early age and have never wavered from walking in that direction. I have appreciated the spectrum of churches I have had the privilege of serving over my almost 20 years in ministry. When I started having children, I realized I needed to have a season of being at home and present with my family. It had been a two part prayer of mine to attend a church first as a lay person and experience all that came with just being present, volunteering, being on a church board, etc after years of being in Pastoral ministry and never having a break. My husband and I found CCF and found a home to rest in while we took a break from Pastoral ministry. I got to experience all the things I had prayed for during that season of rest. The second part of my prayer was that a role would materialize at the church we were attending as lay people and that a transition could seamlessly happen with me taking on that needed Pastoral role. This is exactly what happened at CCF.
How did you come to first be involved with the Free Methodist Church and why have you chosen to continue your ministry in the Free Methodist Church?
My first experience with the Free Methodist Church came from attending CCF. I have really appreciated the pillars the Free Methodist Church stands on. I love what the "Free" in Free Methodist denomination stands for: 1. Freedom of all races to worship together in unity, 2. Freedom of women and men to be treated respectfully and use their gifts equally in the church, in the home and in the world, 3. Freedom of the poor to be treated with dignity in the church and with justice in the world, 4. Freedom of laity and clergy to be given equal authority and decision-making positions within the church and finally 5. Freedom of the Holy Spirit to inspire our worship. There are so many values described just in these 5 freedoms as well as the Free Methodist approach to ministry – Love God, Love Others and Make Disciples.